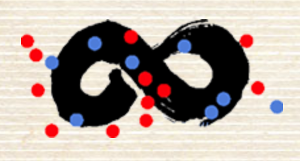 Enza-no-kai Pilgrimage - Logo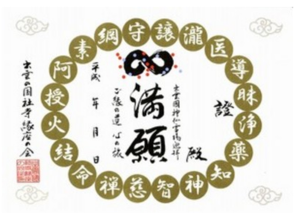 Enza-no-kai Pilgrimage - Completion Certificate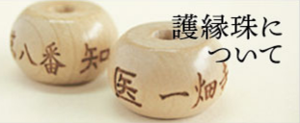 Enza-no-kai Pilgrimage - Individual Site Beads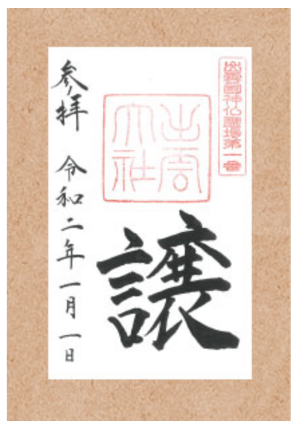 Enza-no-kai Pilgrimage - Individual Site Red Stamp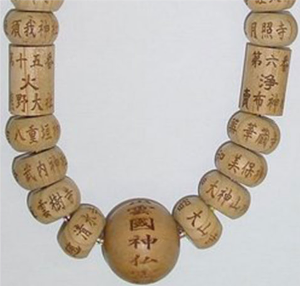 Enza-no-kai Pilgrimage - Commemorative Beads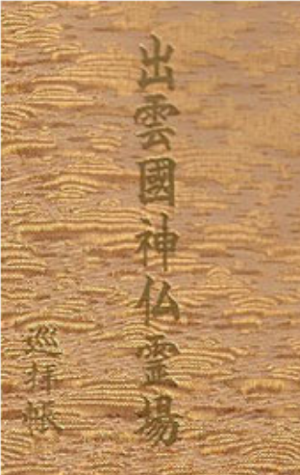 Enza-no-kai Pilgrimage - Pilgrimage Stamp Book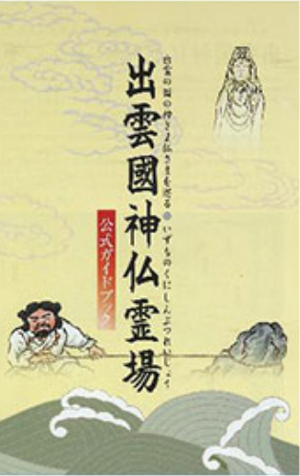 Enza-no-kai Pilgrimage - Pilgrimage Guide Book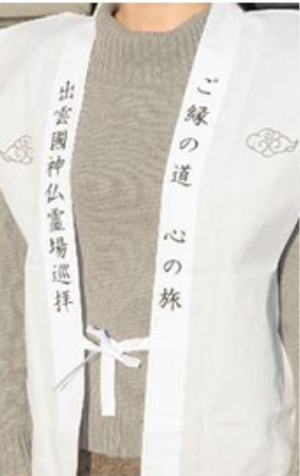 Enza-no-kai Pilgrimage - Pilgrimage Vest
318 km / 197.5 miles - 8 hours and 52 minutes
Between 10 hours 20 minutes and 29 hours 15 minutes
Note: The complete Enza-no-kai Pilgrimage, even driving by car, will take at least 2 full days and possibly 3 so you will need to overnight along the way. Matsue and Izumo both have a range of accommodations but they are scarcer in other sections of the route. In practical terms you will most likely begin your pilgrimage from either Matsue or Izumo so this may not be a problem. You do not have to visit the shrines/temples in any order although the sequence numbers generally indicate a logical progression between sites.

The Enza-no-kai Pilgrimage takes place in an area known as the birthplace of the Japanese spirit. The ancient province of Izumo in present-day Shimane Prefecture, appears in Japan's ancient mythology and is reflected in its many old shrines and temples. Partly as a consequence of this history the 10th month of the lunar calendar in Japan is known as the "Month without Gods" (Kami-na-zuki), 神無月), however in Izumo it is known as the "Month with Gods" (Kami-ari-zuki), 神在月), because it is said that all the approximately 8 million gods (kami) in Japan descend on Izumo at this time of year to meet at the Izumo Taisha Shrine (Stop No. 1 on the pilgrimage).


The following is the position of the Enza-no-kai Pilgrimage: These days there are many occurrences which cast dark shadows over our lives and relationships and have an adverse effect on world peace. It is as if our souls, the very root of our existence, and our way of life is being questioned. Izumo is the perfect place for one to search within and find oneself living as part of the great universe. It is with pride and with the hope that many people will come together and make this spiritual journey, and that goodness will ripple out and spread further and further.


The Izumo area has beautiful scenery, with the sea, mountains and rivers surrounding Lake Shinji and Naka-umi Lagoon, and life is simple and spiritually rich.
Happiness is not just an emotion of the individual, but rather comes from the chain of hope between people all wanting to find happiness. For a long time the Izumo area has placed great importance on 'en', or the forces that connect us to one another, and we pray that this virtue will spread and touch all our hearts.


The official pilgrimage logo symbolizes the figure 8 pilgrimage route around Lake Shinji and Naka-umi Lagoon. The red spots are the shrines and the blue ones the temples. It is also a symbol of infinity spreading out into the future.

Note: For those wishing to make an "official" pilgrimage by visiting all 20 sites, it is recommended that you obtain a Pilgrimage Book (巡拝帳; ) at your first stop so each shrine/temple can put a "red stamp" (御朱印; shu-in) in the book to record your visit. In addition you will be given a wooden "bead" (護縁珠; go-in) by each shrine/temple. Please know that these items are not "free" but usually involve a fee ranging from JPY200 (for a Japanese guide pamphlet), to JPY500 (per red stamp & free bead), to JPY3,000 (for a pilgrimage vest, or a completion certificate).


The stamps bear the name and a character representing each shrine or temple and are proof of your visit. The wooden beads bear the same characters as the stamp carved into it. The beads accompany the stamps, and are not sold or given away separately. By visiting each shrine and temple and receiving each bead the circle of 'en' is completed. The beads are made from the wood of the Japanese cherry tree (sakura) and do not cause allergies even when in direct contact with the skin. They are made by traditional carving techniques used in local Unshu abacus producted in Okuizumo Town in Shimane Prefecture. You can arrange the beads in order of the pilgrimage or in the order of the route you took. The completed bead set is proof of your visit and makes a nice commemorative lucky charm. You can connect them together with a braid of "Musubi", and wear it as a talisman that can be hung from your neck.

If you wish to receive the Completeion Certificate (Mangan-no-sho), please complete the application form at the last shrine or temple of your visit. You may be asked to show your completed pilgrimage book or bead set as proof of finishing the pilgrimage. The certificate costs JPY3000. Please note that some shrines and temples are unable to provide the Completion Certificate. These are Gakuenji Temple, Ogamiyama Shrine Okunomiya, Daisenji Temple and Susa Shrine. Applicants will also receive a Mangan Magatama Bead (mangan means "the fulfillment of a vow or wish"). This is a bead made from agate with the words "Full Wish" inscribed on it, indicating your completion of the pilgrimage. You can tie this bead to the largest wooden bead on your completed bead set if you wish.

Note: Pilgrims walking between the 20 stops on the Enza-no-kai Pilgrimage will need to allow a minimum 13 days (assuming an 8 hour day, and a 2 hour stop at each shrine/temple), a total distance of 300 kilometers/187 miles, and an average altitude change of 212 meters/695 feet per leg of the journey, with a range of 9 meters/30 feet to 840 meters/2,756 feet.

See their website for details.


View Itinerary