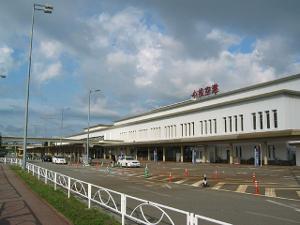 Courtesy of Wikipedia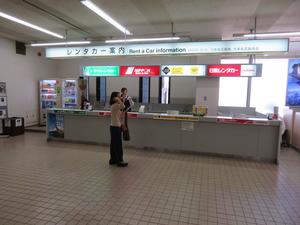 Courtesy Walter L. Keats





Major airport for Ishikawa Prefecture. Airport code is KMQ. Currently it has domestic flights to and from Fukuoka, Naha (Okinawa), Sapporo, Sendai, and Tokyo (both Haneda and Narita), and international flights to and from Seoul, Shanghai, and Taipei. Komatsu is the closest airport to Fukui Prefecture as well.

Note that the Hokuriku Rail Road Company buses provide coach service from Komatsu Airport to Kanazawa Station. They normally depart the airport about 15 after domestic flights arrive. The drive takes about 40 minutes and costs JPY1,130 one way.
Japan, 〒923-0993 Ishikawa-ken, Komatsu-shi, 浮柳町Ukiyanagimachi, Yo−ヨ−50
25.3 km / 15.7 miles - (25 minutes)

Courtesy of Aware Golf Club
66 Hamasaka, Awara, Fukui 910-4271
11.3 km / 7.0 miles - (17 minutes)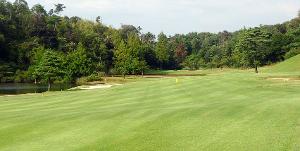 Courtesy of Echizen Country Club
919-0807 Fukui, Awara, Yubinaka, 75−1
28.1 km / 17.4 miles - (42 minutes)
Courtesy of Forest Fukui Country Club
42-53 Tōbuchō, Fukui, 910-3252
20.4 km / 12.7 miles - (35 minutes)
Courtesy of Fukui Country Club




Also has a driving range.
60 Maruokachō Nonakasannō, Sakai, Fukui 910-0323
19.2 km / 12.0 miles - (22 minutes)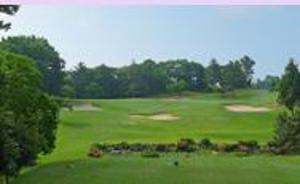 Courtesy of Fukui Kokusai Country Club




Features three 9-hole courses.
66-8-53 Kakibara, Awara, Fukui 919-0812
39.7 km / 24.7 miles - (45 minutes)
Courtesy of Suginoki-dai Golf Club




918-8176 Fukui, Shimoejirichō, 福井市三十八社町32−20-1