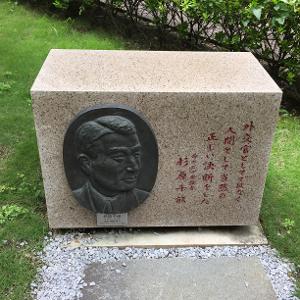 Courtesy of Wikipedia
This monument commemorates Sugihara Chiune (杉原 千畝,, Jan. 1, 1900 – Jul 31, 1986), the famous Japanese diplomat who, as the Vice-Consul in Kaunas, Lithuania at the beginning of WWII issued over 2,000 transit visas to mostly Polish Jews fleeing Europe, thus saving thousands as each visa was valid for an entire family. He studied English and Russian at Waseda University before beginning his career in the Japanese Foreign Ministry.

In 1985, the State of Israel honored Sugihara as one of the Righteous Among the Nations (Hebrew: חסידי אומות העולם) for his actions. He is the only Japanese national to have been so honored.

The monument is located on the north side of Building 11.
1 Chome-6 Nishiwaseda, Shinjuku City, Tokyo 169-0051
68.0 km / 42.2 miles - (1 hours 13 minutes)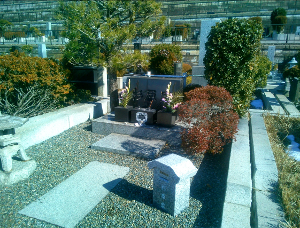 Courtesy of TripAdvisor
Chiune Sugihara is buried in section 29 (29区), row 5 (5列), grave 46. The kanji on the grave are 杉原家 (Sugi-hara-ka) which means Sugihara Family, as it is a family grave. MapCode for grave site is: 8 280 049*86.
512 Juniso Kamakura Cemetery, Kamakura, Kanagawa 248-0001
329.1 km / 204.5 miles - (4 hours 20 minutes)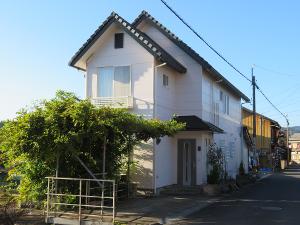 Courtesy of Walter L. Keats

Former home of Sugihara Chiune from 19xx-xx.

Currently a private home, not open to the public.
3-2-32 Honmachi, Nakatsugawa, Gifu 508-0041
46.4 km / 28.8 miles - (1 hours 1 minutes)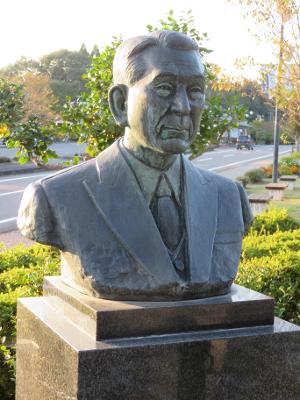 Courtesy of Walter L. Keats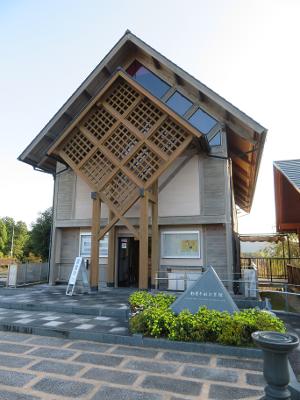 Courtesy of Walter L. Keats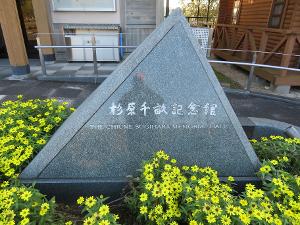 Courtesy of Walter L. Keats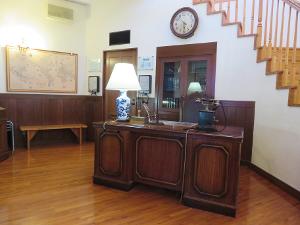 Courtesy of Walter L. Keats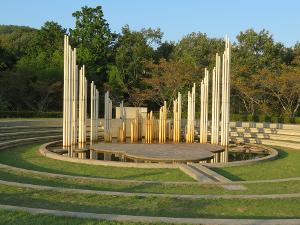 Courtesy of Walter L. Keats
The Chiune Sugihara Memorial Hall was founded in 2000. It honors the lone diplomat whose brave efforts saved precious lives during WWII. The diplomat, Chiune Sugihara, who hailed from Yaotsu-cho, defied the Japanese government on humanitarian grounds to issue transit visas to save the irreplaceable lives of a number of the several thousand people refugees fleeing Nazi Germany through Poland and Lithuania during his service as a Consul representative at the Japanese Consulate in European Lithuania during the Second World War. His brave actions were finally recognized world-wide and memorials honoring him were established in Lithuania and Israel, with Lithuania even naming a street, "Sugihara Avenue", in honor of him.

The well-organized and presented exhibits are in Japanese and English. Also on the grounds or nearby are several memorials or monuments worth visiting as well, including the Sounding Out World Peace monument and the Visas for Life monument.
Open Daily 09:30 - 17:00. Closed Mondays.
1071 Yaotsu, Kamo-gun, Gifu 505-0301
33.7 km / 20.9 miles - (48 minutes)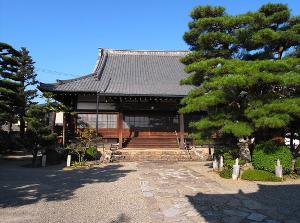 Courtesy of Kyosen-ji Temple
This temple has a small memorial sign recognizing the site as the birthplace of Chiune Sugihara, meaning he was born nearby and his birth registered at the temple.
2625-1-1 Higashiichibachō, Mino, Gifu 501-3731
131.5 km / 81.7 miles - (2 hours 45 minutes)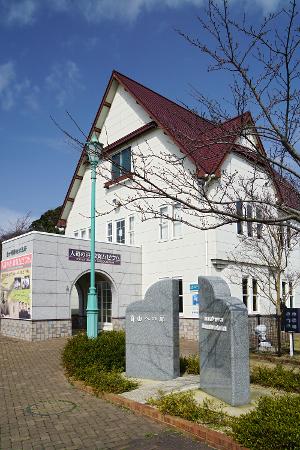 Courtesy of Wikipedia

The Port of Humanity Tsuruga Museum displays the history of Tsuruga Port, Fukui. It emphasizes Chiune Sugihara, who saved the lives of many Jewish refugees during World War II by issuing transit visas. Tsuruga port was the place they disembarked after their long journey from Europe.

The main exhibit covers the history of Tsuruga Port. Since early times, Tsuruga Port has connected Japan to the Asian continent. Especially starting from the Meiji period to the early Showa period, it enjoyed its heyday by serving as a departing point connecting Japan to the terminus of the Trans-Siberian Railroad at Vladivostok.

Exhibits also highlight the activities of Chiune Sugihara. While he served as an acting consul of Japanese Consulate in Kaunas, Lithuania, he saved the lives of many Jews persecuted by Nazis by issuing transit visa, ignoring the directives of the Japanese Ministry of Foreign Affairs. The museum explains how the local citizens warmly supported the Jewish refugees during their short stay in Tsuruga before they departed for further journeys to their final destinations by exhibitions and interviews with those who survived, as well as their descendants.

Courtesy of Wikipedia
1-44-1 Kanegasakichō, Tsuruga, Fukui 914-0072